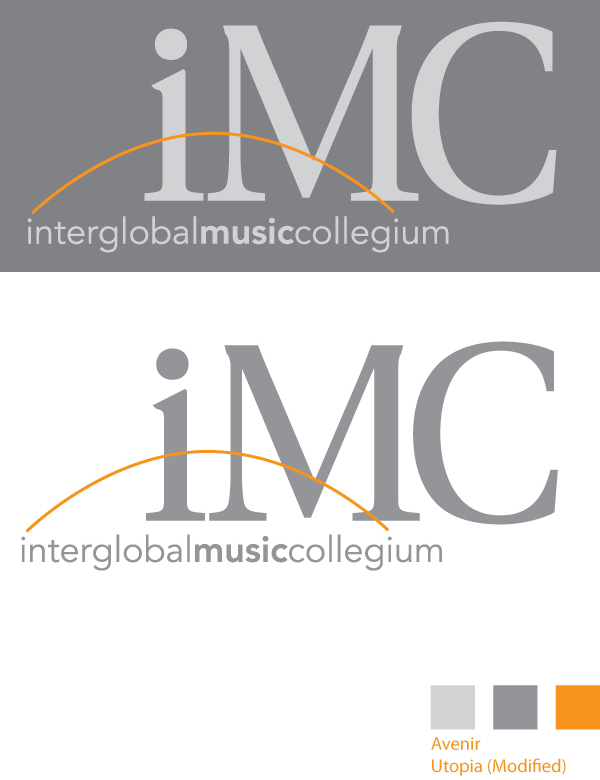 This project was for a local Vancouver area client planning an expansion into international markets in NYC, Miami, and Seoul. The client represented a consortium of classical music schools here and abroad.
The logo they had was not sophisticated enough for an organization trying to develop relationships with Carnegie and Berkeley. They needed a logo/brand which conveyed both a traditional school and a modern, forward-looking organization.
I used a grey serif font to reflect a serious-mindedness with a hint of tradition, then edited the font a bit to make it more modern. I used the sans serif font and the touch of orange to keep it modern and fresh.
The orange line was added to reflect both the "tie" used in music notation and to convey movement and connecting various parts of the world.