WindStorm Products Branding and Web Redesign
This is a rebranding and logo and web design project for WindStorm Products, a US-based hardware retailer. I've designed a fresher, more modern logo and rebranded their e-commerce website—primarily the home page and the site's CSS and HTML, but I'll be tightening up the rest of the site over the next year. It's a Big Commerce site, so there are a lot of roadblocks to customization, but it's significantly better than it was when it was one of the site's base templates.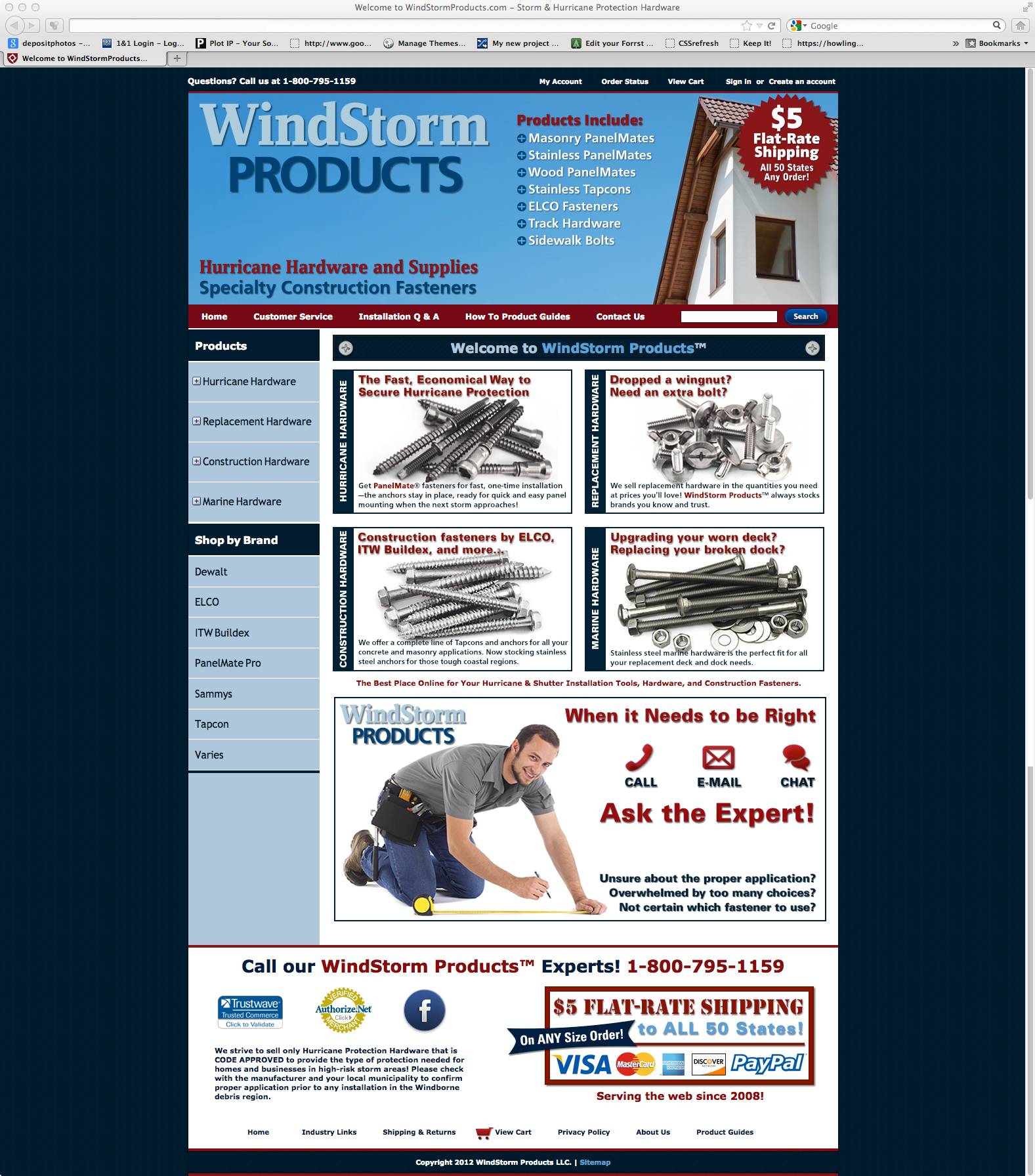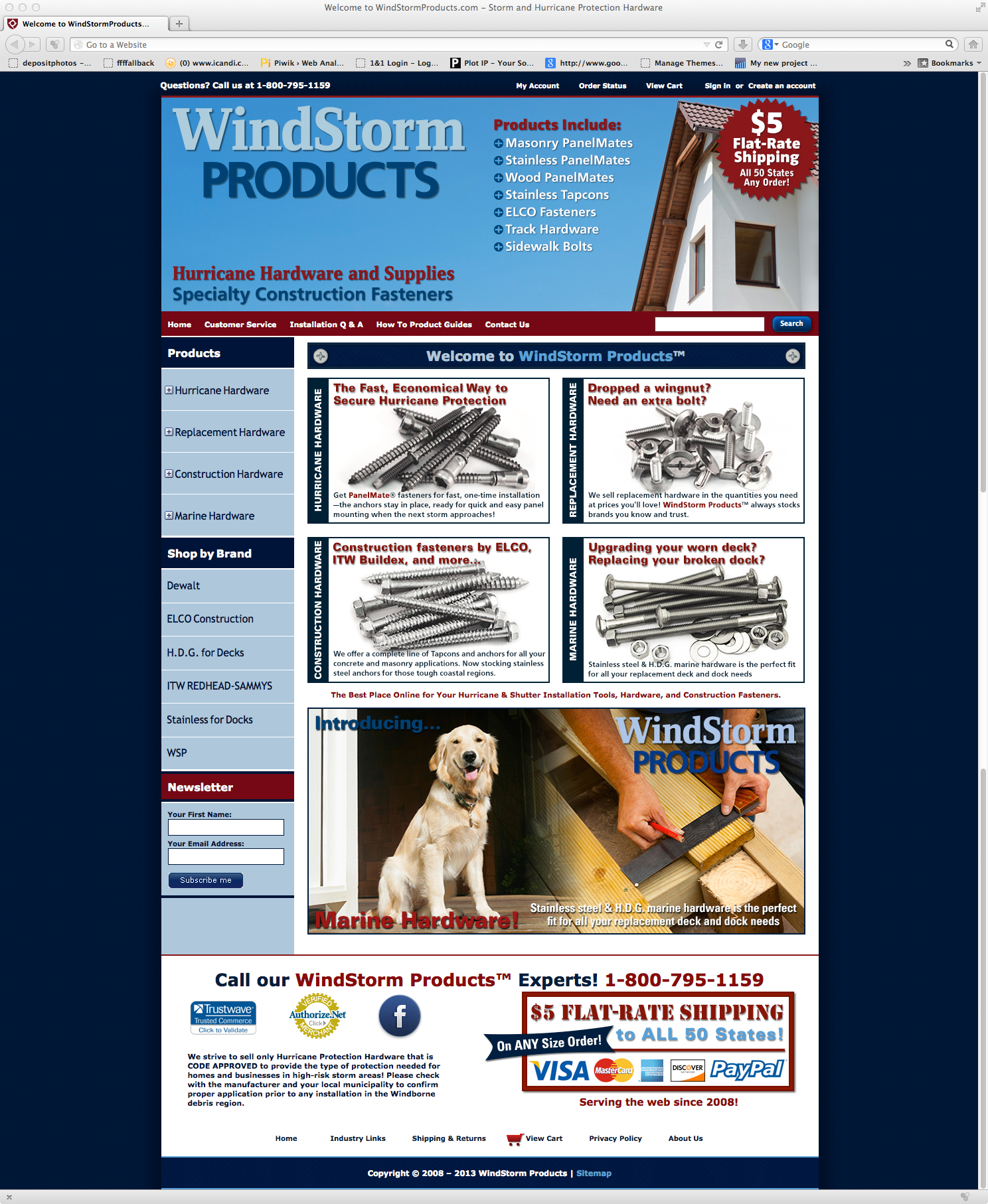 Branding + Logo Design, PHP, HTML, CSS, Big Commerce
This was a brand and web redesign project which included creating new logos, new banners, a completely new look for their website and a lot of BigCommerce template customizations.
http://www.windstormproducts.com/