Consummo Website
I was responsible for all aspects of the design and development of this website, including all of the coding. The client has a very strong point of view and was very involved in the look of the site, as well as coming up with ideas for the functionality of it, but aside from that, I was solely responsible for creating this website.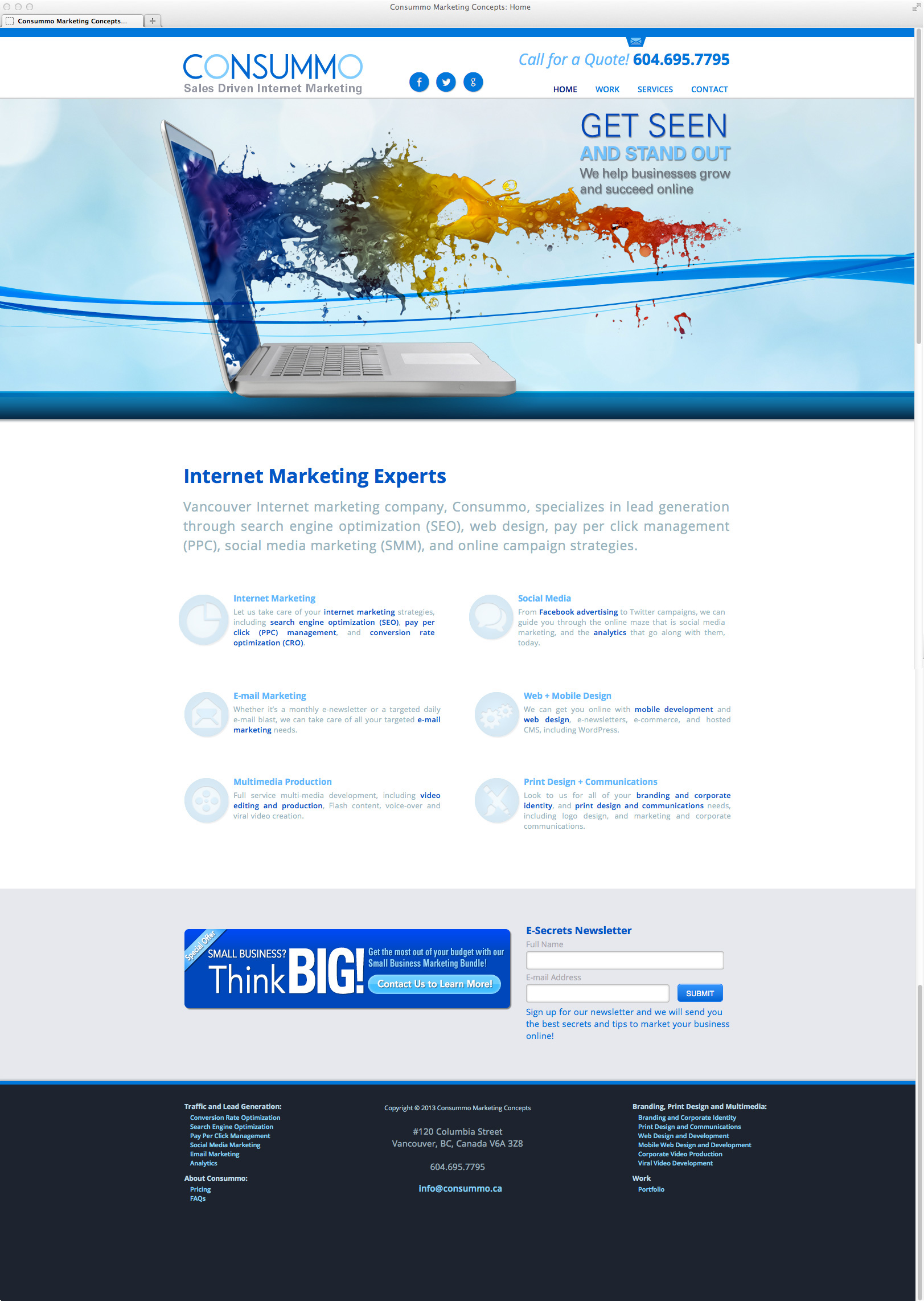 Web Design, HTML, CSS, PHP, jQuery, JS
This was a large project which went through a number of redesign phases. It's got a lot of content and there are some nice bells and whistles, thanks in part to the client's extensive research and interesting ideas.